Girl's Weekend Getaway In the Coast Ideas
August 10, 2021
Category: Travel
Girl's Weekend Getaway In the Coast Ideas
It's vaxxed girl summer! Nothing quite beats the feeling of taking a well-deserved vacation, unless it's one with your best girlfriends. The reasons are vast: it may be for a bachelorette party, a reunion, or simply a last-minute decision to get you all together in the same place; taking a trip with your best friends is the definition of a perfect time.
We've gathered our top picks for planning, executing, and living the best girls' trip on the Oregon coast. Read below to know what to do, where to sleep, where to eat and drink, and where to shop all along the North coast.
Time to round up your favorite ladies and start planning an unforgettable trip in the best places that the Pacific Northwest has to offer.
Take a sip on local wine and nerd out on historical facts in Astoria, Oregon
The pacific northwest is known for its dramatic landscapes, sand coves, vibrant community, and more, but it's also home to some of the most interesting winemakers in the entire world. In Astoria, take a look at a couple of local but worldly renowned winemakers and taste the difference. Visit the many museums in the area to find yourself imagining how life was 200 years ago, and don't miss out on the Oregon Film Museum where you can be part of the celebration of the art and legacy of film and television production in Oregon. Before you continue your journey south, head west to see the remains of the 1906 shipwreck Peter Iredale on the beach at >Fort Stevens State Park.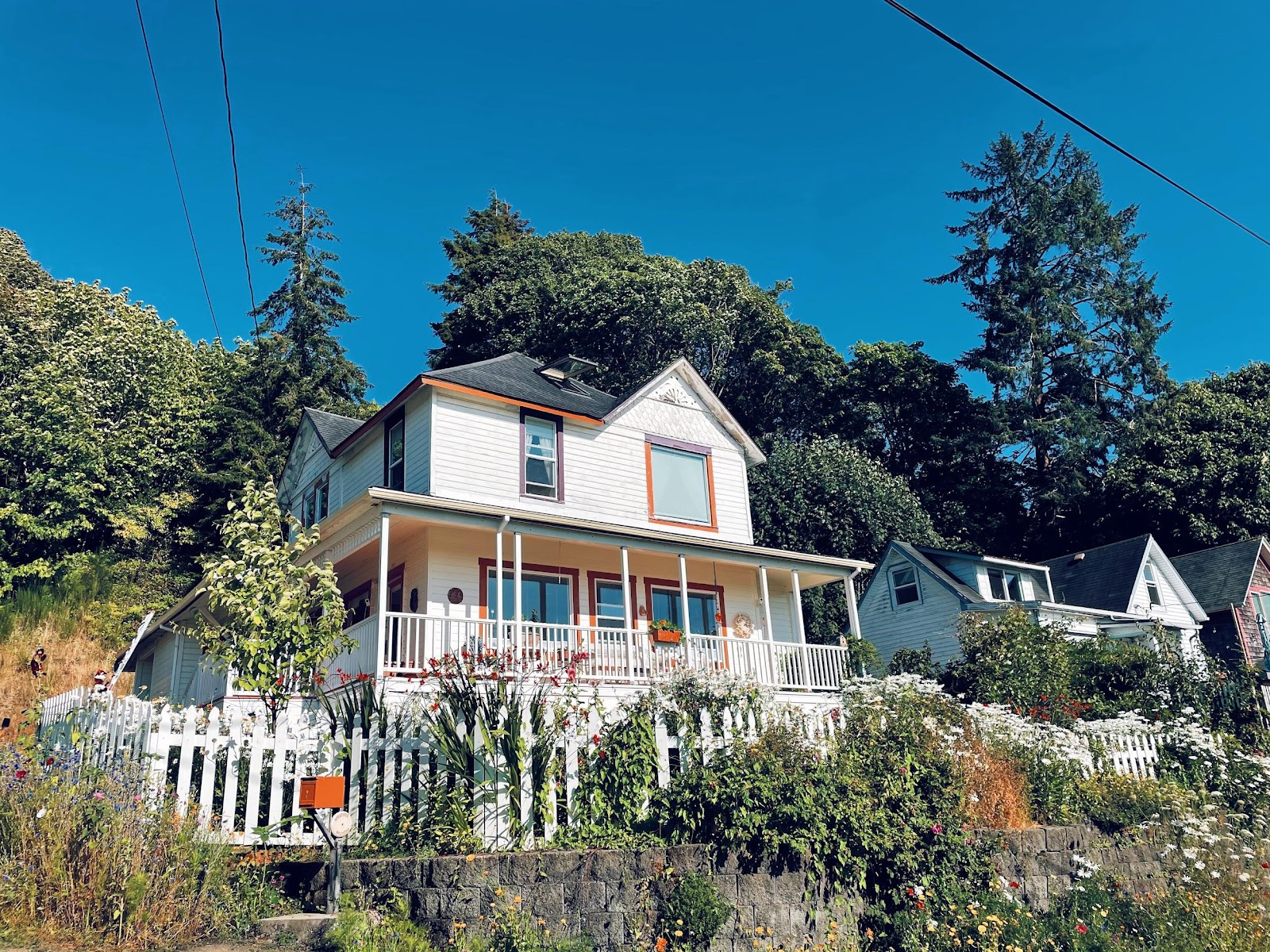 Take unbeatable photos at Three Capes Scenic Loop
U.S Highway 101 is perhaps the most scenic road in the entire country. There are plenty of stops along the way, and even a famous checklist of lighthouses - 11, to be precise. But a 361.3-mile road trip along the coast could be somewhat ambitious for a weekend getaway in a packed car, luckily right between Tillamook and Pacific City is the Three Capes Scenic Loop, leading visitors through the highway along the pacific coast to remarkable and imposing views at Cape Meares, Cape Lookout, and Cape Kiwanda. Viewpoints are plentiful, with travelers in complete awe as they face the vastness of the ocean in panoramic views right in front of them. Take it slow, get out, and be present for those are the moments that life is made of.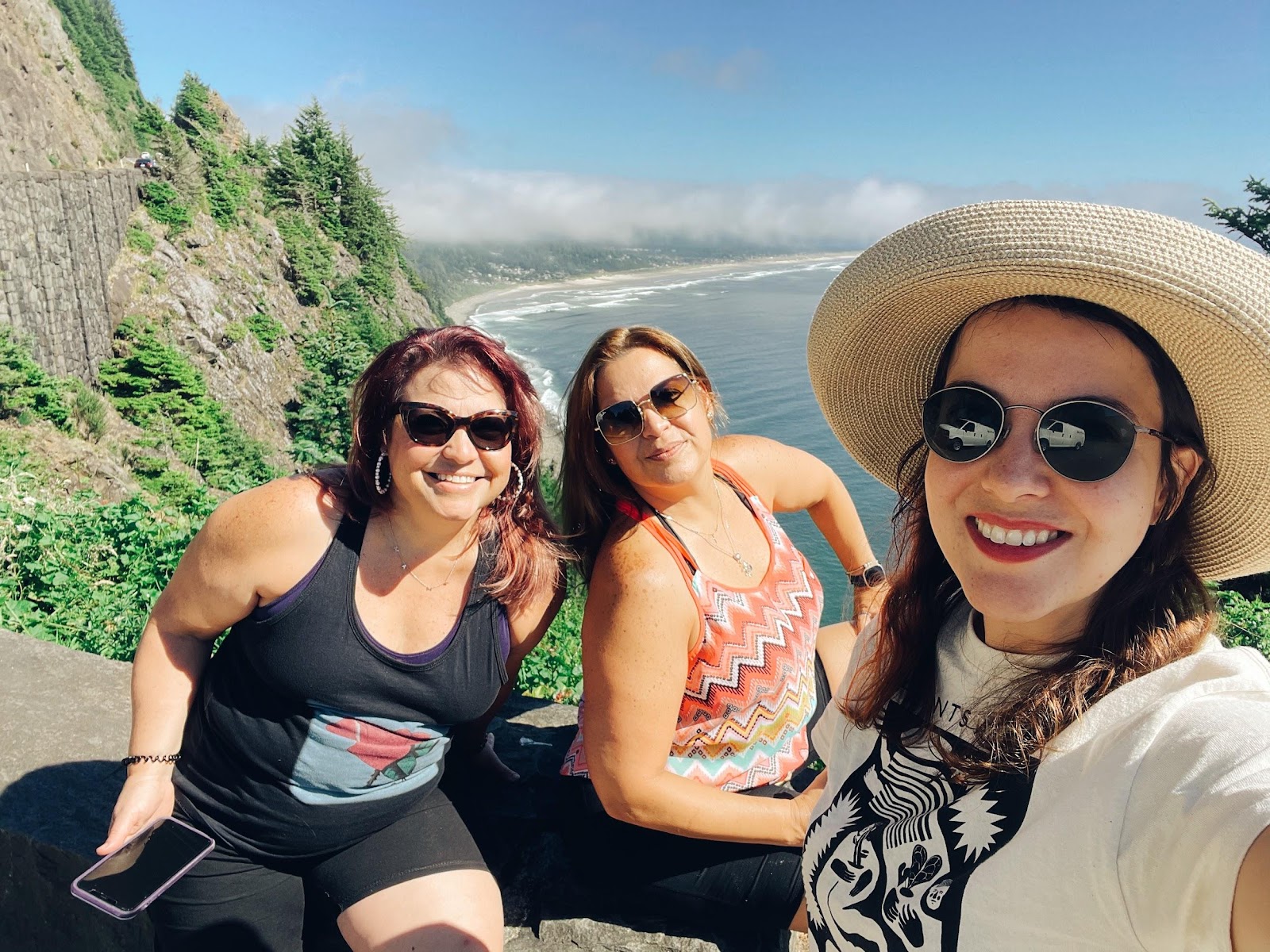 Feel Connected With Nature and Hit the Trails at Ecola State Park
Just south of Seaside, the breathtaking Tillamook Head sits as a divider between two neighboring towns, with its perfectly rugged cape and mysterious forests it creates the different winds that both Cannon Beach and Seaside are known for. It's of course a part of >Ecola State Park, where you can find secluded areas for you and your friends, hikes of various levels, and spots to have picnics with unbeatable views. Entering Ecola State Park is like entering another world, a rainforest with a soul of its own and a heart that beats to its own rhythm, light to medium showers are expected so the trails are often slick. With the right kind of shoes, you and your girls will feel reinvigorated as you get back in your car.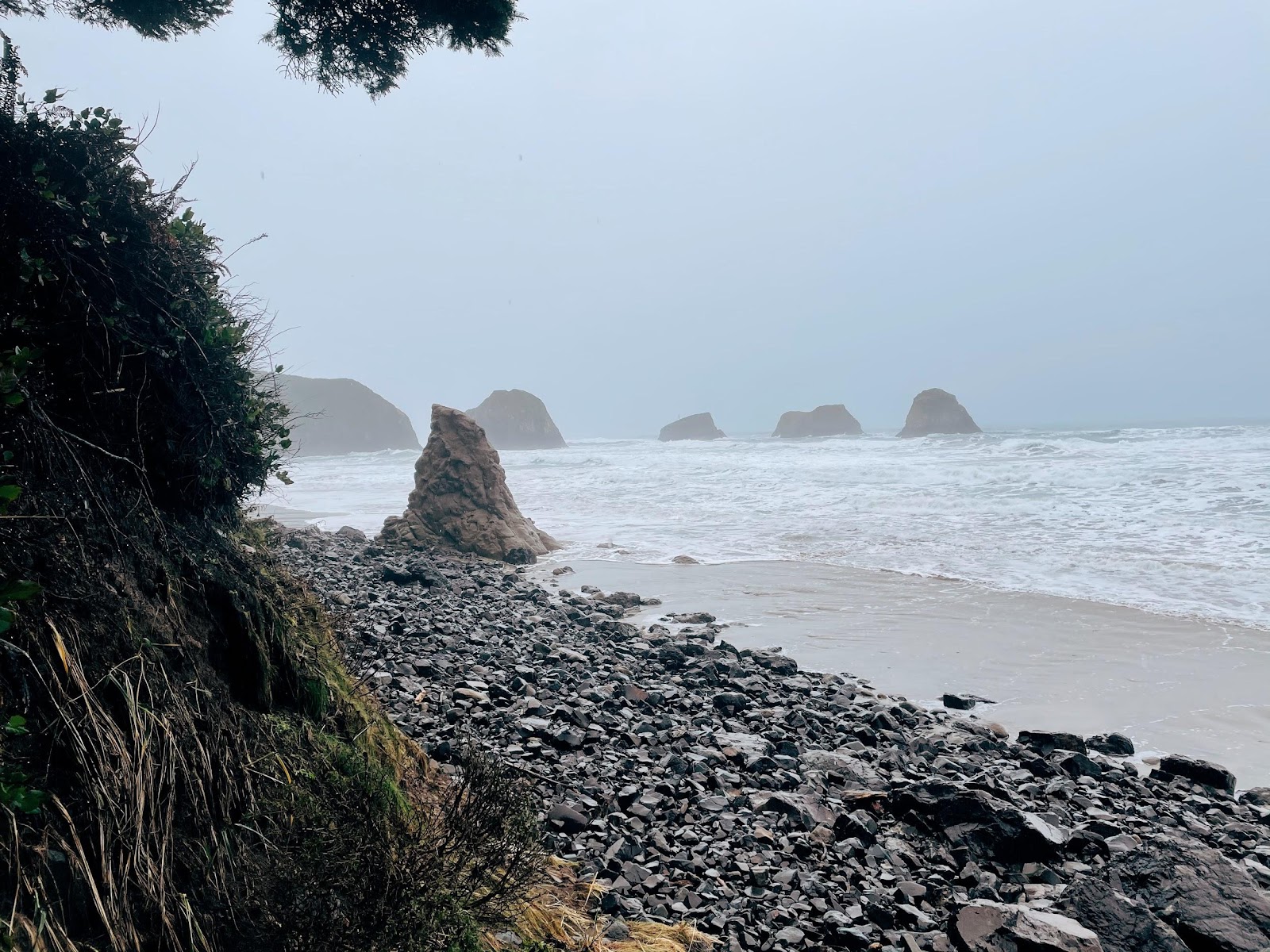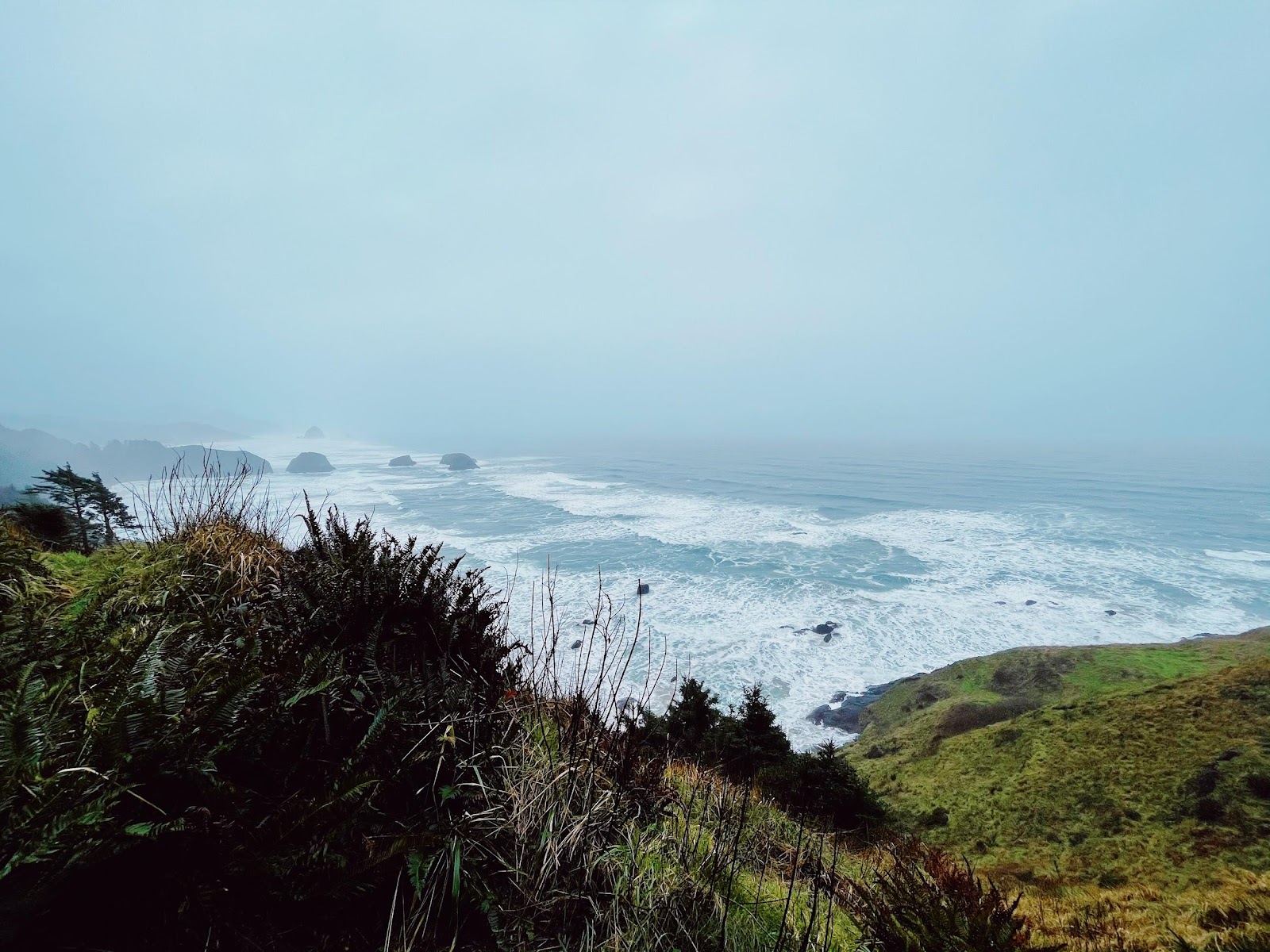 Discover Fresh Seafood and Creative Microbreweries Along The Way
Something that's true about the community along the coast is that any travelers that are open to explore and learn from it will surely absorb the inspiration that leads innovation along the way. The brewery scene all over Oregon is well-known, so it's no surprise that there are top-rated microbreweries to be found along the coast as well. Marvel at Fort George Brewery, known for its local and organic ingredients, or the Buoy Beer Company, featuring handcrafted seasonal and one-batch brews. Nature meets luxury in every single town along the coast with the food scene. Bridgewater Bistro at Astoria provides unforgettable views overlooking the Astoria-Megler Bridge, a robust wine list, and an infamous mussel-chowder. For a truly unique experience, check out Nevør Shellfish Farm pop-up down in Tillamook, nosh on steamed gooseneck barnacles, sea urchin or marinated raw sardine Texas toasts, and mackerel crudo? Even better: the spent oyster shells and rickety barrels make great Instagram sets. Enjoy exclusive dishes in a farm-to-table experience with the coastal sunset painting your background at Maggies On The Prom, Seaside's own Fine Dining restaurant. Top off your girl's trip with the coast's best eclectic brunch steps away from your hotel: Osprey Cafe, with local ingredients and bottomless mimosas.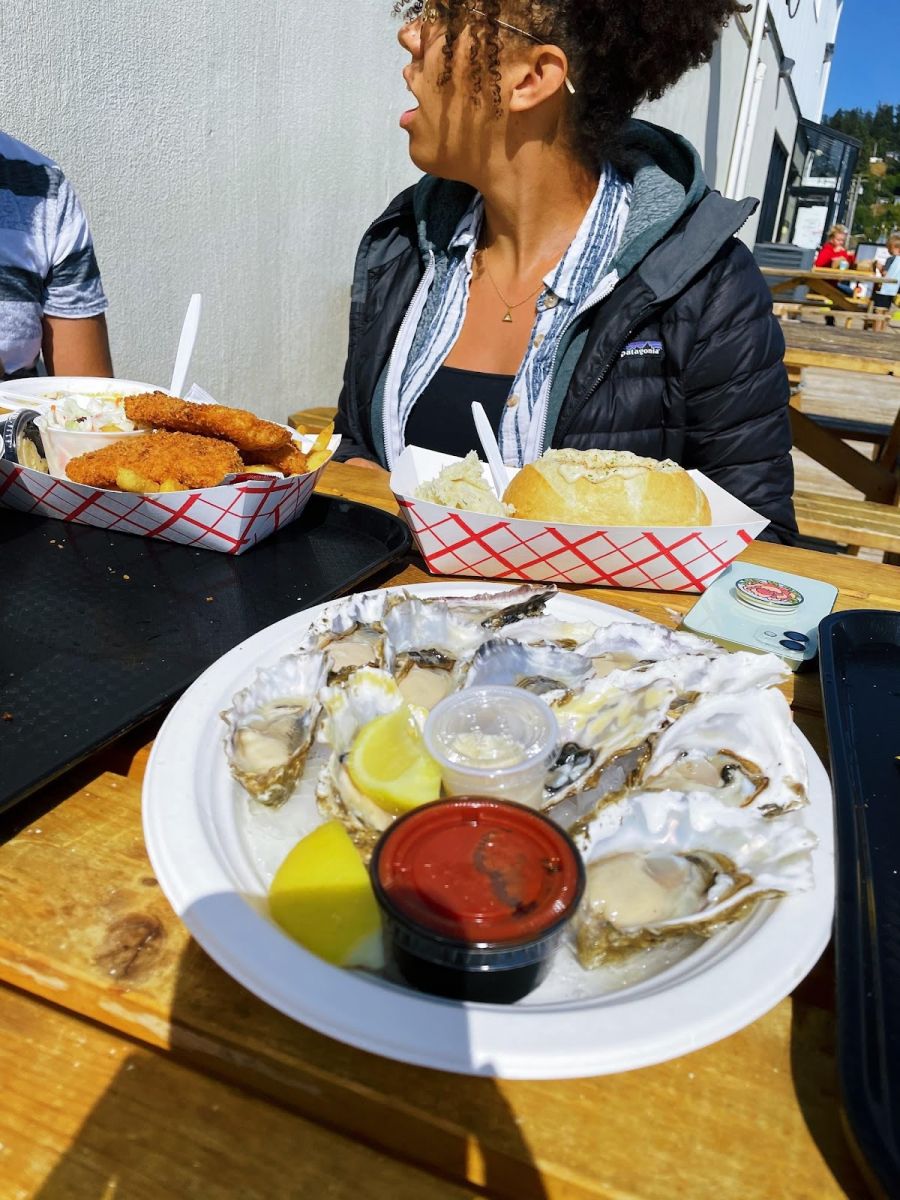 Pamper and treat yourself to a night in the Best Boutique Hotel in Seaside
We've round up the musts of any girls trip: wine, check; brunch, check; selfies for the gram, check; nature and hikes, check… but to top it off what better way to do so than by treating yourself and your girlfriends to a night of pampering at a mid-century modern inspired Boutique Hotel in one of the quintessential beach towns in America? The Saltline Hotel is designed to inspire all travelers and offers jaw-dropping backgrounds for pictures, a spa, a state-of-the-art saltwater pool and gym, and amenities to help you all feel more connected and rejuvenated after check out. With a variety of rooms to accommodate small and large groups, it's the top-rated hotel everyone is talking about.